Two 18-hole courses can accommodate outings ranging in size from 16 to 280 golfers.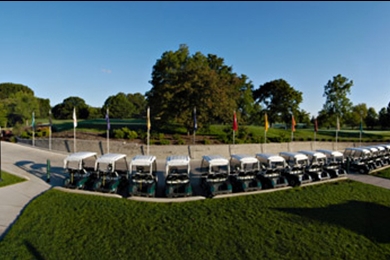 Staff provides many services at no charge for large-scale outings such as golfer registration areas, bag service, range usage, complimentary bottled water and scoring. Additional services include food & beverage, proximity markers, sponsorship signs and custom logo merchandise.
Banquet Rooms: - capacity of up to 100 guests, two conveniently located snack bars, beverage/snack carts as well as alcohol service for large- scale outings on the West Course.
Buffet menus range from continental breakfast items and boxed lunches to full hors d'oeuvres and dinner service.
For additional information, and a quote for rates please fill out the request form.
Information/Contact Jason Edick at 517-355-1636 or edickjas@msu.edu with inquiries and to reserve the facility.