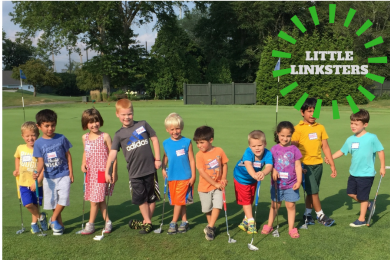 Introduction to Golf: Functional movement skills followed by golf instruction
Ages: 4 to 7 years old
Program Includes:
Golf instruction: 30-minute classes; three-week program
Complimentary use of SNAG golf equipment. Miniature golf equipment designed to be lightweight and for all golf swings
Balls slightly smaller than a tennis ball with a maximum flight distance of 50 yards
"Roller" and "launcher" used for putting and all other shots
Real golf clubs will not be used in this class
Golf games
Golf challenges
Cost: $39 per student for a 3-session class
Class Ratio: 5:1
All Classes will be held on Sundays.
Class #1 - June 12, 19 and 26 - 3:00 pm - SOLD OUT
Class #2 - June 12, 19 and 26 - 3:45 pm - SOLD OUT
Class #3 - June 12, 19 and 26 - 4:30 pm - SOLD OUT
You will be redirected to a secure MSU site for registration and payment. Your credit card statement will show a charge for MSU. You may also pay by ACH (checking account). You will receive a confirmation of payment and registration within 5-7 business days.