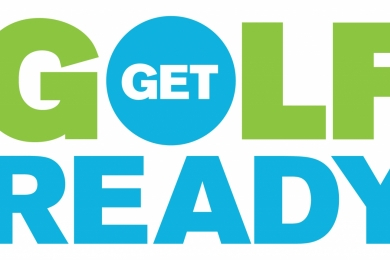 2019 Get Golf Ready
Designed for beginning/novice golfers looking to be introduced or reintroduced into the game of golf. Four (4) 60-minute classes designed around the core fundamentals of the game to enhance your enjoyment and ability to play. Along with the instruction, there is also an on-course component designed to better your understanding of how and what to do during a traditional game of golf.
Program Includes:
Four (4) 60-minute classes
Unlimited practice balls during all class sessions
One session of on-course golf instruction
Free equipment use during classes
One 9-hole East Golf Course Pass (golf cart not included)
Week 1: Putting
Week 2: Chipping/Pitching
Week 3: Full Swing
Week 4: On Course
Cost:  $129 per person
U-Club Golf Members receive a 10% discount.
Class Ratio: 6:1
Upgrade Options:
#1: $99 upgrade includes $156 range card
Class #1 - Wednesdays - May 1 through May 22 (May 29 is a rain date) - 7 to 8 p.m. - SOLD OUT
Class #2 - Fridays - May 3 through May 24 (May 31 is a rain date) - 5:30 to 6:30 p.m. - SOLD OUT
Class #3 - Tuesdays - May 7 through May 28 (June 4 is a rain date) - 6:15 to 7:15 p.m. - SOLD OUT
Class #4 - Wednesdays – Sept. 4 through Sept. 25 (Oct. 2 is a rain date) - 5:45 to 6:45 p.m. - SOLD OUT
Class #5 - Fridays – Sept. 6, 20, 27 and October 4 (Oct. 11 is a rain date) - 5:45 to 6:45 p.m. - SOLD OUT
Registration
You will be redirected to a secure MSU site for registration and payment. Your credit card statement will show a charge for MSU. You may also pay by ACH (checking account).
If you are a UCLUB Golf Member or have a Forest Akers Gift Card, please use the link below to register. You will have to come in to the West Golf Shop to pay for your fee. You will receive instructions on payment after your online registration is processed.
U-Club or Gift Card Registration
You will receive confirmation of payment and registration in 5-7 business days.
*Participants under the age of 13 must be accompanied by an adult also registered in the class*
**Minimum enrollment is 3 students**