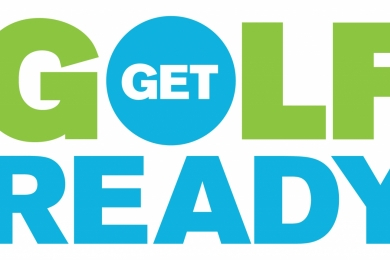 2022 Get Golf Ready
Designed for beginning/novice golfers looking to be introduced or reintroduced into the game of golf. Four (4) 60-minute classes designed around the core fundamentals of the game to enhance your enjoyment and ability to play. Along with the instruction, there is also an on-course component designed to better your understanding of how and what to do during a traditional game of golf.
Program Includes:
Four (4) 60-minute classes
Unlimited practice balls during all class sessions
One session of on-course golf instruction
Free equipment use during classes
Week 1: Putting
Week 2: Chipping/Pitching
Week 3: Full Swing
Week 4: On Course
Cost:  $125 per person

Class Ratio: 6:1
Upgrade Options:
$99 upgrade includes $130 range card
Spring dates:
Fridays: April 29th - May 20; May 27th Rain Date
Class #1 - 5:30 pm - SOLD OUT

Tuesdays: May 3 - 24; May 31st Rain Date
Class #2 - 5:30 pm - SOLD OUT
May 24th the class will meet at 6 pm

Wednesdays: May 4 - 25; June 1st Rain Date
Class #3 - 6:45 pm - SOLD OUT
May 25th the class will meet at 7 pm

You will be redirected to a secure MSU site for registration and payment. Your credit card statement will show a charge for MSU. You may also pay by ACH (checking account).
You will receive confirmation of payment and registration in 5-7 business days.
*Participants under the age of 13 must be accompanied by an adult also registered in the class*
**Minimum enrollment is 5 students**